Recently, Yutong undertook the National 863 Program's "Yutong plug-in hybrid city bus industrialization technology research" project successfully passed the mid-term acceptance. During the inspection and acceptance work, the experts in the acceptance group unanimously agreed that: Yutong made breakthroughs in vehicle control technology, energy-saving technology, special engine technology, lightweight technology, etc., with significant energy-saving and fuel-saving effects, and core indicators have been better than The assessment index stipulated in the task contract of Yutong Plug-in Hybrid City Bus Industrialization Technology.

Industry experts pointed out that the move marks Yutong's mastery of the key technologies of plug-in hybrid city buses and is of great significance in promoting the technology upgrading of national energy-saving and new energy city buses. Yutong's achievements in this field are inseparable from its continuous pragmatic studies in the field of energy-saving and new energy buses over the years.

Prospective new energy layout to seize market opportunities

As early as the 1990s, Yutong was keenly aware of the future development trend of new energy buses and was the first to deploy new energy R&D. In 1999, Yutong took its own research and development of pure electric buses for the first time at the World Electric Vehicle Conference. In 2007, in order to pool talents and resources for centralized R&D, Yutong further established a new energy project group. Two years later, Yutong New Energy Products Division was born and focused on energy-saving and new energy bus core technologies and product R&D, becoming an important part of Yutong's strategic layout.

In 2010, along with the birth of Yutong's first-generation pure electric drive system, Yutong Pure Electric Bus began mass production on the market. At that time, Yutong had already undertaken several national "863" projects and obtained more than 40 national patents. As of the end of last year, the Yutong Bus New Energy Project has received 17 announcements of hybrid power and gas-powered products and 5 pure electric products announcements, which have won a lot.

It is reported that Yutong invested 2.435 billion yuan in the construction of new energy-saving and new energy bus bases are in full swing, which will provide Yutong with annual production capacity of 10,000 energy-saving and new energy buses.

Low-key and pragmatic innovation break through the bottleneck of the industry development
All along, the performance of various hybrid powertrain systems in terms of fuel economy has not been very satisfactory. It has even led to doubts about whether the hybrid power is fuel-efficient or not. In the eyes of some people, in the current situation, the hybrid It is very difficult for power coaches to achieve a significant increase in fuel savings. For some time ago Yutong hybrid bus reported in the actual operation of Tianjin, Zhengzhou and other places in the actual fuel-saving rate of 30% of the situation, and even some passenger car companies questioned, that fuel economy can only 30% under ideal conditions It can only be achieved in actual operations.

In the face of industry difficulties, Yutong creatively developed a hybrid power system technology with an engine intelligent start-stop function, which overcomes the problems of poor energy conservation and lack of stability commonly found in hybrid buses. The technical advantages of this system are that it can use the engine and motor flexibly according to different driving conditions to maximize the fuel rate. Dr. Peng Nengling, the academic leader of Yutong New Energy Bus, gave a vivid explanation to his working principle. "The product we developed is an intelligent system that recovers the energy that was originally wasted in idling, braking, and taxiing. , to become electric energy, to participate in driving the car, rather than simply using electric motor assisted drive to reduce the engine's fuel consumption."

Dr. Peng Nengling said that the Yutong hybrid bus energy recovery technology contributes between 15% and 20% to the fuel saving rate, while the average contribution of hybrid energy recovery is only 5% to 10%. At the same time, Yutong's unique engine intelligence Stopping the technology can bring about 15% fuel saving rate at the same time, which ensures the fuel saving effect of more than 30% of the actual line. At the same time, he also pointed out that the biggest challenge for hybrid vehicles is the high cost of battery systems, short life, and frequent replacement issues. In order to control the cost of vehicles, Yutong has developed a super capacitor, which allows the battery to be used for more than 1 million cycles to achieve the same life of the battery and vehicle.

More quickly save customers with practical results

Yutong's fuel-efficient hybrid hybrid vehicle with intelligent engine start-stop function is exactly what? In order to understand the truth, the reporter visited bus companies in Tianjin and Zhengzhou to explore the fuel economy of Yutong hybrid buses.

When it came to the Tianjin Bus Group, an atmosphere of "beer, dry, helper, and super" strongly infects reporters. The finals of the "Save fuel once" car event had just come to an end. One of the participating drivers remembered the situation of the game. "This time, the game was all about Yutong buses. There were two groups: there was a mixture of diesel. Powered by, each group's children are all times higher." In fact, Tianjin Bus Group did indeed achieve good results in this competition. The reporter learned from the racing team: "The average fuel consumption is one hundred kilometers of diesel. The group is 23.596L, hybrids use 15.55L, and the fuel saving rate exceeds 34%."

When I came to Zhengzhou from Tianjin and was at 5 o'clock in the afternoon, the reporter boarded a 52-way hybrid bus and found that although the traffic was somewhat congested, the Yutong hybrid bus was running smoothly and there was no ordinary bus. The kind of clash in frequent start and stop. After arriving at the station, the driver told the reporter: "This car has an idle stop function that is particularly practical. The speed is less than 20 kilometers per hour driven by a motor, and it is driven by oil for more than 20 kilometers, and it is a stepless automatic transmission. This car is for the driver. It's a "welfare", and you can drive the clutch down nearly 2,000 times a day, and you'll get a lot of legs and feet in the day."

In an interview, the reporter found that not only in Tianjin and Zhengzhou, but also in Kunming, Haikou, Hangzhou, Suzhou, Tangshan and many other cities, a large number of Yutong hybrid buses are in operation. At present, Yutong hybrid car passenger car has been flowered throughout the country, more than 30% of the fuel-efficient rate, stable operating results, all for the promotion of Yutong hybrid bus in the country has won a good reputation. Wu Junjun, sales manager of Yutong New Energy, told reporters that the Yutong hybrid bus has already operated in nearly 20 pilot cities across the country, with a cumulative sales volume of more than 2,000 vehicles.
By accumulating nearly 20 years of experience in plastic machinery production technology and manufacture of hundreds of plastic machines, the company developed and produced lamination and multi-layer laminating combination machine, foaming/EPE&XPE/fluffy material laminating line, extra width & ultra width Lamination Machine, etc. Our technical team has rich experience and high tackling capacity, and the equipment developed by the technical team has stable and reliable quality, excellent index and high flexibility, obtaining the approval and praise of users.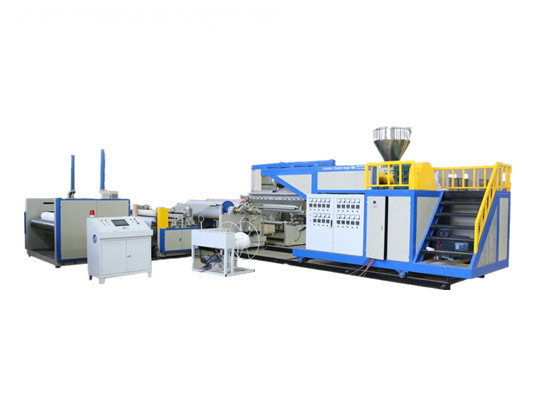 Application:
1. Coating and laminating lightweight, foaming material and other special texture materials.
2. Transparent film, color film, or semi-transparent films.
3. Laminating or combination for non-woven fabrics, paper, film, plastic sheet, textiles and a lot of composite material with extra width.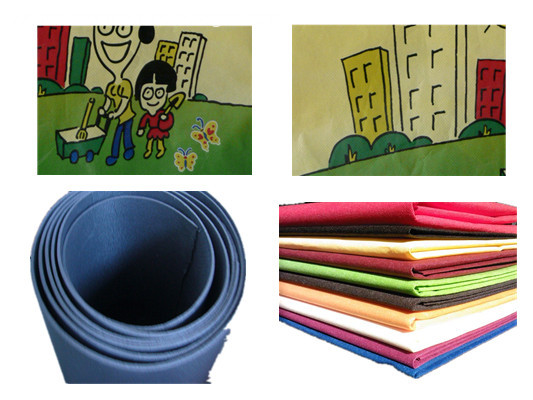 FAQ:
Q1: Are you a Manufacture Factory?
No, we are not direct Manufacture Factory, but our factory has been cooperated with Changzhou ZL Machinery since 2000. We are able to offer the most competitive price.
Q2: Installation and commissioning?
We will send our engineer for installation and commissioning. Also, our engineer will train worker until they could produce the product successfully. But, the relevant cost will be paid by you.
Customer demanded is our pursuit. If you have any question about this production line, please contact us directly. We will response you in 24 hours. We are willing to take you visit the factory. For any inquiry, please email us directly.
Lamination Machine
Lamination Machine,PE Laminating Machine,Film Lamination Machine,Multilayer Lamination Machine
Yangzhou Yuyang Nonwoven Machinery Co., Ltd , http://www.yynonwovenmachine.com