[Chinese instrument network enterprise weather vane] On January 15, the National Small and Medium-sized Enterprise Share Transfer System announced that Ningbo Water Meter Co., Ltd. (abbreviation: Ningbo Water Meter) was formally listed and publicly transferred today. The security code is: 834980.
It is reported that on November 20, 2015, the Ningbo water meter applied for a new three-board listing. The listing shows that the Ningbo water meter was established in May 1958. The stock reform was completed in September 2000. Zhang Shihao, Wang Zonghui, Xu Yun, Wang Diankuo, and Zhao Shaoman. Shares 62.1831%; as the actual controller.
According to the announcement, operating income for Ningbo water meters in 2013, 2014, and January-April 2015 were 684 million yuan, 796 million yuan, and 239 million yuan respectively; net profits were 43.8460 million yuan, 84,102,800 yuan, and 23,078,800 yuan respectively.
Ningbo Water Meter mainly produces a full range of 8mm to 500mm civil, industrial cold and hot water meters, smart meters and automatic reading systems, electric and water meter detection devices, and more than 600 varieties. Company water meter products can be divided into mechanical water meter and smart water meter according to different flow metering devices. According to the difference of water meter caliber, it can be divided into large-caliber water meter and small-caliber water meter; according to different use environment, it can be divided into hot water meter and special water meter. And other subdivisions.
Ningbo water meter products have a market share of about 14% in the domestic market. Overseas customers are mainly distributed in the United States, Italy, Germany, France, Russia, Israel, Brazil, and Malaysia. Overseas sales account for 15% of total sales. 30%, of which overseas sales accounted for about 20% of total sales in 2012.
After nearly 50 years of development, Ningbo water meter has the largest water meter production base in the country. The company's production scale, technology level, marketing ability and product rank rank first in the industry. Ningbo brand water meter is in the national water meter industry and water supply industry. With great influence, Ningbo water meter also has a certain status in the world's water meter market. In the world-renowned business magazine "Forbes" released "2005 China Potential 100 List" (for annual sales of 500 million yuan in the following small and medium enterprises competitiveness rankings), the company ranked 66th.
According to the data from the New Third Board Research Institute of Ningbo Bayu, the listed brokerage firm of Ningbo Water Meters is Guotai Junan Securities, the legal adviser is Shanghai Guangfa Law Firm, and the financial audit is Lixin Certified Public Accountants (special general partnership).
Fits for Toyota series. Mainly for 09 Highlander, 15Highlander, 07RAV4, 14RAV4, 14HARRIER, 09E'Z, 09Prado, 16Prado, Landcool Luze.
Hide your cargo area from view for added protection and peace of mind. UV-resistant material helps protect items from sun damage and fading. Removes easily to make room for larger items.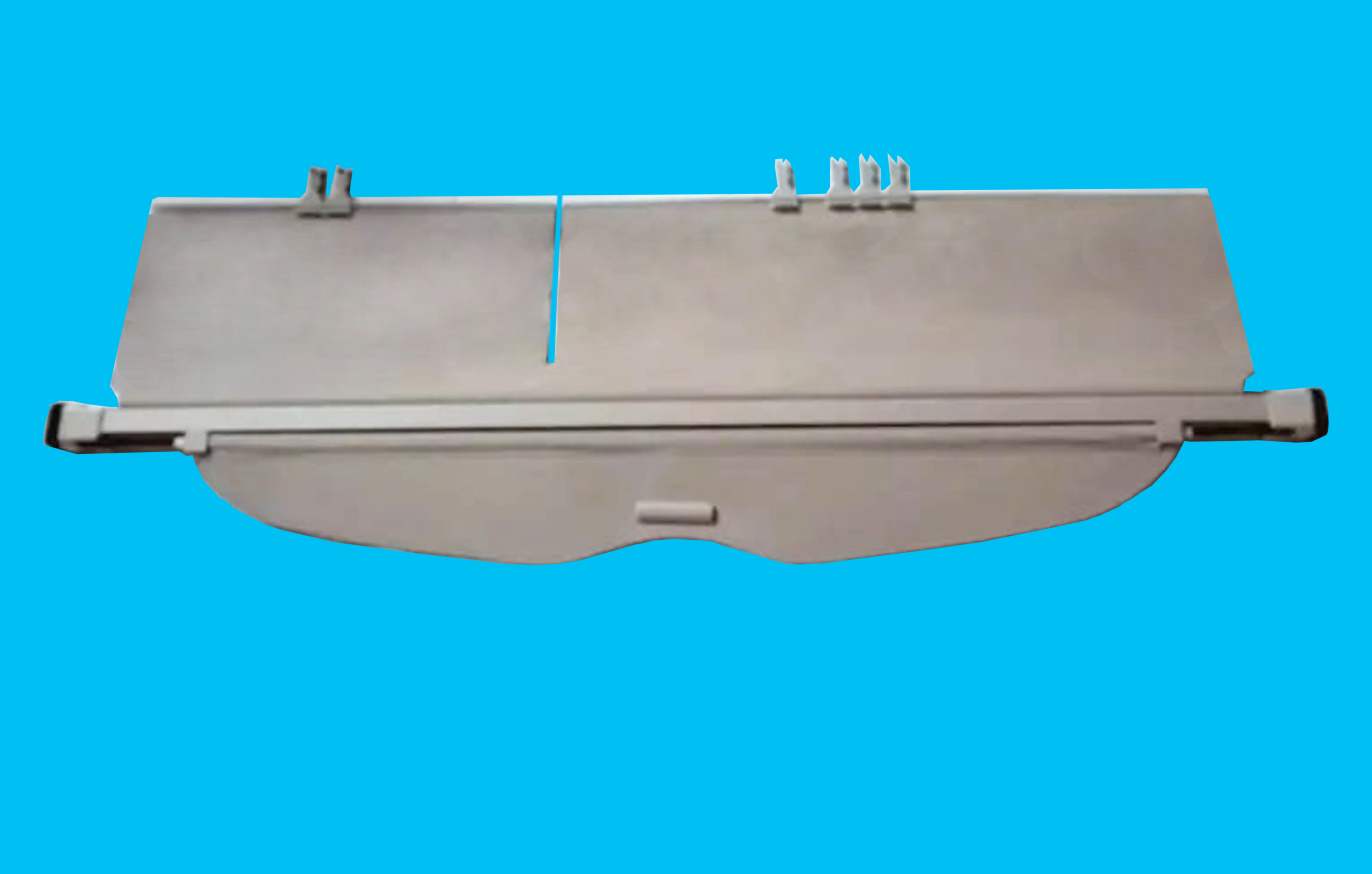 Toyota Cargo Cover,Retractable Toyota Cargo Cover,Cargo Cover For Toyota,SUV Cargo Cover For Toyota
Car wing auto parts co. LTD , http://www.chinachezhiyi.com