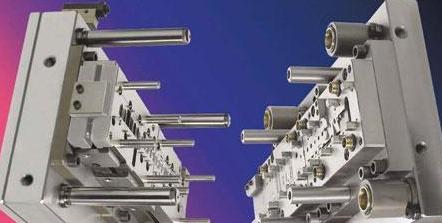 In recent years, the field of application of molds has continued to expand.
First of all, in the domestic market, based on the traditional manufacturing industries such as machinery and automobiles, electronic appliances, etc., with the adjustment of national industrial policies, the aerospace, new energy, IT, medical machinery, high-speed railway and other industries proposed to the mold industry. Higher requirements also provide new market opportunities for the mold industry.
According to network monitoring data, there are 1589 enterprises in China's mold manufacturing industry scale (20 million yuan) or more in 2011 with total assets of 13.982 billion yuan, a year-on-year increase of 16.28%; sales revenue of 163.988 billion yuan, a year-on-year increase of 27.35%; 107.10 billion yuan, an increase of 13.76%. From January to September 2012, the mold industry achieved sales revenue of 128.369 billion yuan, a year-on-year increase of 13.96%, and total profit of 7.346 billion yuan, an increase of 564 million yuan year-on-year.
Second, in the international market, the current world mold market is in short supply, the total market volume has exceeded 150 billion US dollars, while China's mold exports account for about 1/6, China's mold export market space is larger.
At the same time, with the development trend of economic globalization becoming more apparent, the mold manufacturing industry gradually shifts to China and the multinational group to China to purchase molds is becoming increasingly obvious. Foreign and private capital continue to be optimistic about China's mold industry. China's mold industry opportunities and challenges coexist, the future of the international mold market has broad prospects, China's mold still has great room for development.
In addition, China's national economy will continue to maintain a relatively rapid growth during the "12th Five-Year Plan" and even "13th Five-Year Plan" period, providing reliable macro support for the development of the mold industry.
At present, due to the development of foreign models, mold imports are more, as China's self-development capacity increases, the demand for molds in this area will also increase significantly.
It can be foreseen that the Chinese mold industry will develop rapidly under a good macro environment.
"The rapid growth of the national economy in the future and the continuous expansion of downstream demand will drive the sustained and steady development of China's mold manufacturing industry." Professionals believe that by the end of the "Twelfth Five-Year Plan", the industry market will grow by nearly 164 billion yuan in 2011. To 320 billion yuan, the average annual growth rate is above 15%. By the end of the "Thirteenth Five-Year Plan," the industrial market will exceed 500 billion yuan, and the average annual growth rate during the "Thirteenth Five-Year Plan" period will be more than 10%.
At present, China is facing the dual pressure of the technological advantages of developed countries and the price advantages of developing countries.
Mould enterprises in industrialized countries rely on their technical advantages and strengths to have competitive advantages in high-end and middle-grade molds. As they gradually enter China, they have formed a huge challenge to China's mold industry.
In India, Thailand and some countries in Eastern Europe, the mold industry has developed rapidly in recent years, and its mold price also has a strong competitive advantage. The cost and price advantage of China's mold industry will gradually weaken and eventually disappear.
Experts pointed out that China's mold companies must make efforts in technology, management and personnel training, and actively introduce advanced foreign mold manufacturing technology to enhance the high-end mold product development capabilities, adjust the mold product structure, and continuously improve the international competitiveness of our mold products.
Washing Machine,Vegetable Washing Machine,Potato Cleaning Machine,Vegetable Washing Equipment
Shuangfeng Nongjiabao Machinery Technology Co., Ltd , https://www.starchmachine.nl