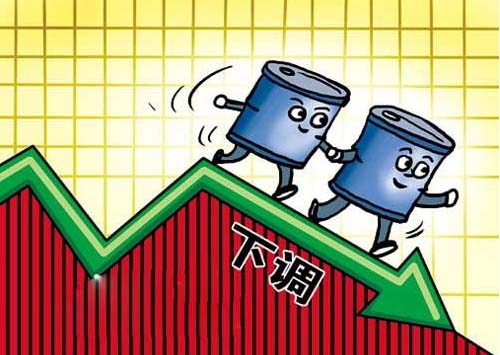 On November 15, the National Development and Reform Commission issued a notice to reduce gasoline and diesel prices by 310 yuan and 300 yuan per ton respectively from the midnight on November 16, and measure the retail price of gasoline No. 90 and diesel No. 0 (average of the country) per liter. Respectively lower 0.23 yuan and 0.26 yuan.
The previous price adjustment was on September 11, when the retail price limit for gasoline and diesel increased by 550 yuan/ton and 540 yuan/ton respectively. This year's price adjustment is relatively frequent, with a total of eight adjustments of the maximum retail price limit for refined oil products, including 4 rises and 4 declines. Accumulated gasoline prices have increased by 250 yuan/ton, and diesel has increased by 290 yuan/ton.
According to the calculation of the retail price of refined oil products, after the reduction of the retail price of refined oil products, according to the ex-factory price of the refinery, Daqing crude oil refinery processing is a loss of 294 yuan / ton, a loss of 195 yuan / ton than the price adjustment before processing, processing imported Oman crude oil The profit is 195 yuan/ton, which is 154 yuan/ton less than the profit before adjustment.
In the first three quarters of this year, Sinopec's refining segment accounted for a loss of 16.4 billion yuan, and PetroChina suffered a loss of 30.019 billion yuan. "After this gasoline and diesel price is lowered by 4%, the loss of the refining business of the two giants will intensify." Zhuo Creative analyst Chen Qing told the "First Financial Daily" that the profits of PetroChina and Sinopec refineries will drop by 168 yuan/ton. Around, among them, PetroChina's refining losses will be around 318.3 yuan/ton, and Sinopec's refining losses will be around 54.16 yuan/ton.
In the fourth quarter, the domestic supply of gasoline and diesel will still be sufficient. Sinopec refinery sources revealed that in the fourth quarter Sinopec plans to process 59.5 million tons of crude oil, and CNPC plans to process 37 million to 38 million tons.
This reduction is the last price adjustment for oil prices during the year. Treasure Island analyst Han Jingyuan told this reporter that in the future, international crude oil prices will be in a weak consolidation stage. With the domestic price adjustments being realized, the rate of change in crude oil in the three places will enter a new round of pricing cycle, and its benchmark price will be adjusted again. The rate will obviously weaken the market guidance. It is expected that the rate of change will not be able to meet "±4%" when the next round of price adjustment time is reached, and this round of price adjustment is likely to be the last adjustment of refined oil retail price in 2012.
Due to the anticipated long-term downturn in refined oil products, the market has been in a state of depression, and the price reduction policies for gasoline and diesel have continued for nearly one and a half months. As of November 15th, the average price of gasoline and diesel oil sold by PetroChina and Sinopec's sales companies in 26 major cities monitored by Zhongyu Information was: 9837 yuan per ton for 93# gasoline, 8387 yuan per ton for 0# diesel, which was higher than the average wholesale price. Lower 215 yuan / ton, 190 yuan / ton.
"According to incomplete statistics, the current price of gasoline and diesel has fallen to the end of May," said Sun Yu, an analyst at Zhongyu Information. After the price adjustment, the overall wholesale market's overall decline is expected to be limited. The atmosphere has improved, and the prices of gasoline and diesel in some markets may have started to rise.
Machine Parts,CNC Machine ,CNC Turning ,CNC Machining Services
Metal Processing Machinery Parts Co., Ltd. , http://www.nbprecisionparts.com